FILM & TELEVISION VEHICLE REPLICAS
Screen Exact and Show Quality Reproductions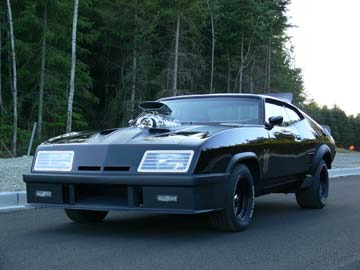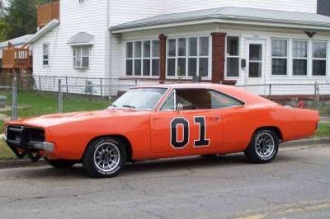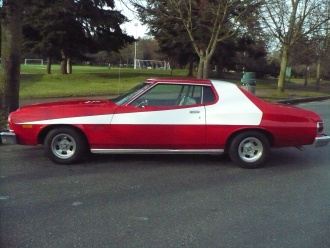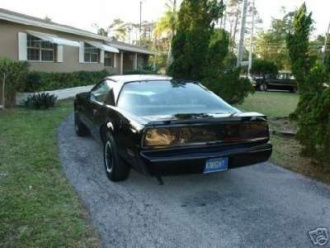 So what exactly is a "Replica Vehicle" anyway? Most of you probably have a good idea what this term means, but the idea of a "Replica" car is new to many folks I meet. Although they can take many forms, depending on who made them and why, a replica is essentially a copy of another car. Usually the replica is a copy of a extremely rare, famous, exotic, expensive, or one of a kind custom vehicle. Often they can just be something as simple as an AC Cobra, Shelby Mustang Clone, or a Ferrari kit car built on a Fiero chassis. These are all respectable projects, and fun cars to have. We have plenty of experience with just such projects and can certainly help you with them. However our "Specialty" is recreating & restoring the one off and specialty vehicles that we know and love from our film and television heritage.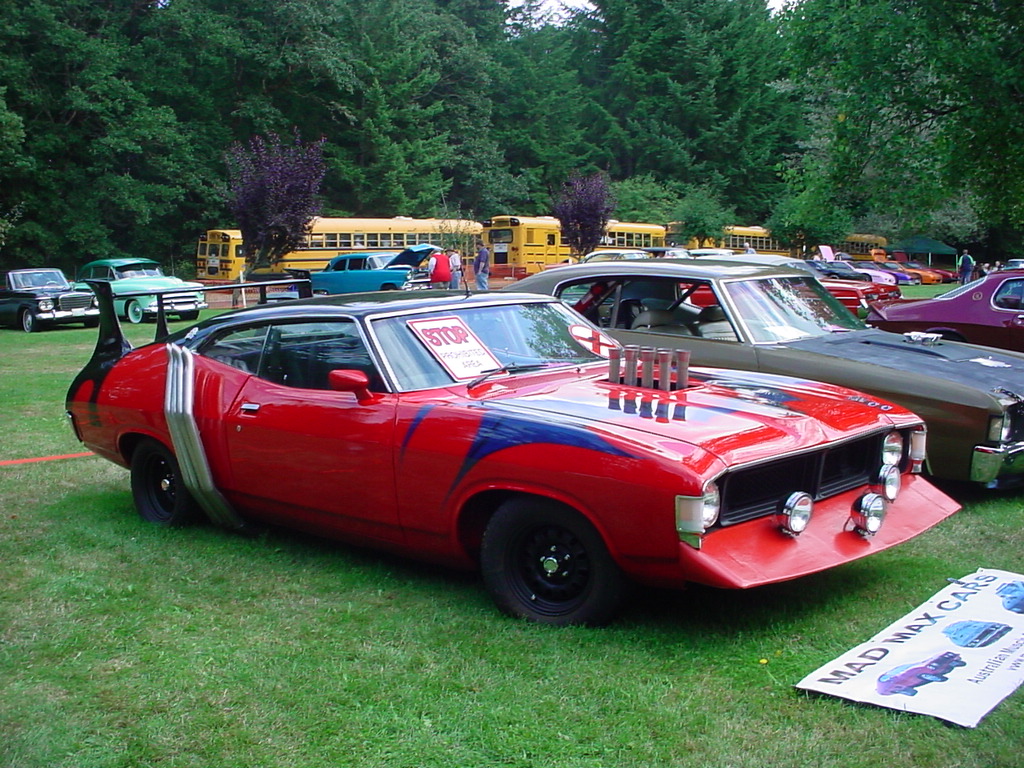 Red XA Bat, Evil Pursuer from The Roadwarrior
Photo By: Cougar

Remember that moment in youth when you realized just how cool the General Lee is, Or KITT (from KNIGHTRIDER), or Steve McQueen's Mustang in "Bullit"? Whichever car it was that really blew you away the first time. Now, imagine what people would say or do when that particular famous ride cruses down your street, or the main drag in your hometown. OK then, picture YOURSELF behind the wheel of that beauty, striking awe into your Friends and Neighbors, car show judges, and the local Gas station attendant. THAT IS WHERE WE COME IN, BECAUSE WE CAN MAKE THAT DREAM A REALITY!!


Any replica vehicle or other project created under the direction of Mad Max Cars begins with establishing just what exactly the needs of the client are. Do you want a car built EXACTLY as the film crew built it, down to every flaw and minor detail? Would you rather have the same car, built with the ultimate attention to show quality detail, restored down to every last nut and bolt presentable enough to park over a mirror at top notch auto shows? Is your combination of Desires and Budget dictate something in the middle like a reliable daily driver with minimal restoration beyond the conversion process? All of these describe projects completed by Mad Max cars.

Intrested in a basic look at the Steps and average costs of "Building your Replica"
CALL OR EMAIL US


So, if its the Black on Black Mad Max "Pursuit Special" Interceptor (last of the V-8's), or another Mad Max movie car, we can help. Your dream may be the General Lee, KITT, Elanor, Magnum's Ferrari, A-Team's Van, The Corvette Summer Stingray, Frankenstein's DeathRace 2000 Shala-Vette, or the Duce Coupe from American Grafitti......... We are still there to make it happen. Batmobile? Chitty-Chitty-Bang-Bang? Wonder Bug? Blues-Mobile? Automan's Lamborghini? Munster Coach & Dragula?
CHALLENGE US!
No Project is Too Big or Small!